Camp Gan Israel

 



ב"ה
Camp Gan Israel Sudbury launched in 2011 is part of the largest and fastest-growing network of Jewish day camps in the world. CGI Sudbury is dedicated to enriching the lives of children from diverse backgrounds and affiliations with a kaleidoscope of creative programming. Our dedicated staff assures you that our focus on child safety and program quality is unparalleled. 
Campers will enjoy a wide range of exciting activities and thrilling trips in a warm and spirited atmosphere. The great combination of activities including swimming, gymnastics, science, sports, ceramics, baking, arts & crafts, nature, music, drama, dance, and Jewish themed activities all help make the camp an unforgettable experience for each child!
Camp Gan Israel was created to provide children with a fun and meaningful summer program, while fostering growth individually and socially in a Jewish atmosphere. The daily schedule includes an exciting mix of sports, field trips, special programs and activities designed to be educational, fun and conducive to building character and nurturing friendships.
Our camp is licensed by the Sudbury Board of Health and will be following all safety and health guidance and protocol to ensure that this summer experience is not only fun, but also safe.

This website is constantly being being updated and will provide you with all necessary information regarding our camp. However if you have any specific concerns, questions or suggestions, please feel free to call us at 978-443-0110 or email me at  [email protected]
Sincerely,
Shayna Freeman
Camp Director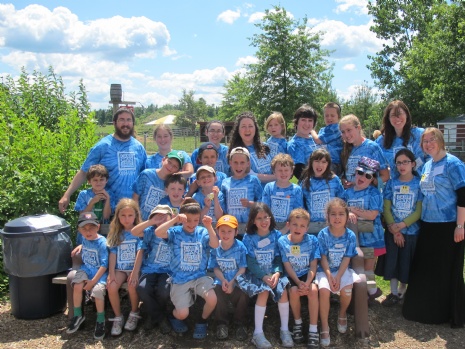 We are excited to announce the dates for this year's Sudbury Camp Gan Israel summer day camp.
The camp will run for three weeks from Monday June 27th until Friday July 15th. 

Camp Runs from 8:45am - 3:30pm with early drop off and late pickup options available
Ages 4 - 12 
For more info or to sign up please visit www.cgisudbury.com 
                    
Registration Fee         $50 Which will be applied towards Tuition
Like  Camp Gan Israel on Facebook to follow our progress. 
Our staff members are carefully selected for their experience, devotion, and most importantly, their love for children. The counselors at CGI are known for their extraordinary abilities to relate to, understand, and bring out the best in each of their campers.
The fun never stops at CGI! With an action-packed program of sports, trips, games, shows, baking, hiking, crafts, swimming... you name it, we're doing it! Our itinerary of nonstop fun and pure excitement is what makes CGI such a great experience.
Registration can be completed in one of several ways:
A. Click here to fill out an Online Form to register your child, an individual form will need to be filled out for each child. A separate medical form will be required before camp.
B. Click here to request a form to be mailed to your home.
C. Come to our office in person to receive an information packet including a registration form.
D. There are a limited number of scholarships available and each request will be reviewed individually. For a Scholarship form please contact the office.