Jewish Business Network

Social Media Workshop Speaker and Networking Event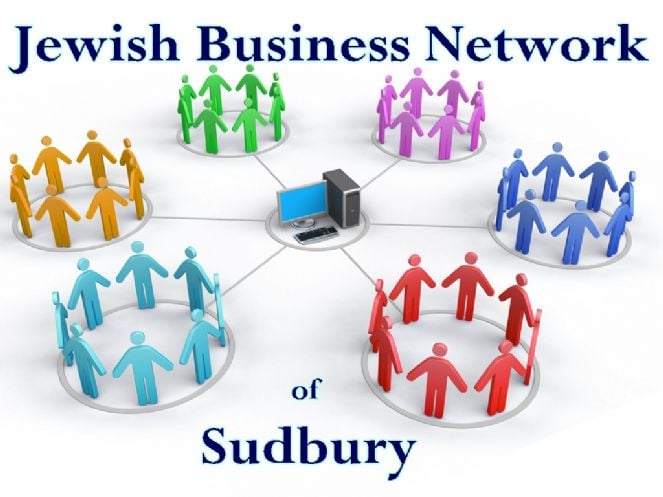 We are excited to announce that for our next Jewish Business Network Session on October 27th we will be having a special presentation and workshop on the use of Social Media Marketing by Boston Social Media Club founder Todd Van Hoosear. At this session you will be able to glean tips and ideas at how to maximize the use of Social Media such as Facebook, Twitter, Linkedin, Blogs and more to develop and further your own business. There will also be networking time and plenty refreshments and schmoozing time.
Please RSVP so that we can plan accordingly, and feel free to share this invite with others who may benefit from this event. RSVP's should to [email protected] or by phone at 978-443-0110
The JBN event will take place on Wednesday evening Oct 27th and will take place at the Chabad Center of Sudbury, 22 Union Ave #9 Sudbury, MA 01776
Thank You to our Sponsor

We would like to thank Ed Brookmyer (of Unique Idea Inc. http://www.unique-idea.com/) who arranged the speaker and is also sponsoring this JBN event.
Thank you and we look forward to seeing you there!
The JBN Committee 
About Todd Van Hoosear
Todd Van Hoosear is a professional communicator and technologist with more than 15 years of experience in marketing and technology. Since 2004, he has focused much of his time and energy on the worlds of Web 2.0 and social media. Todd blogs about social media strategies and technologies and their impact not just on corporate communications, marketing and PR professionals, but also on company executives and other business stakeholders.
As a Fellow with the Society for New Communications Research, Todd is conducting primary and secondary research into social media and Web 2.0 adoption among companies and organizations. As a member of the Social Media Club's board of directors, Todd is shaping the organization's ability to help people be responsible and informed citizens in the new media world. As a member of the IABC's Social Media Release Working Group, Todd is working closely with the media, public relations and microformats communities to establish a standard way of distributing 'official' organizational communications through blogs and RSS technology.
In addition to his efforts heading up the Boston Social Media Club, Todd has spoken about social media and digital communications at Emerson College, Bentley College, the Yankee IABC, New England Women Business Owners, Public Relations Society of America, Mass Tech Leadership Council and the American Marketing Association–not to mention numerous social media events.
Todd has focused on the intersection of technology and communications for 15 years, combining a strong technology background with his agency and corporate marketing experience to help companies focus their messaging and reach their target audiences. As senior analyst and director of client services at SocialSphere Strategies, a business strategy company that helps companies develop strategies to succeed in a Web 2.0 world, Todd worked with the United States Marine Corps, the National Thoroughbred Racing Association, the Commonwealth of Massachusetts, Kyle's Treehouse, SickKids and several other organizations to help grow their presence online.
Prior to SocialSphere, Todd brought both agency and corporate public relations experience to Topaz Partners and its clients, backed by a strong technical background through his early experience as a technical trainer, writer and IT/network administrator.
Prior to joining Topaz Partners, Todd served as an account director at Weber Shandwick Worldwide. Todd holds a master's degree in communications from Michigan State University, and is a member of the Public Relations Society of America.