CTeen is an international fast growing teen network with over 200 chapters all around the world.  Now, for the very first time, the Sudbury area will have its very own chapter that will bring together Jewish Teens for Cool , Fun and Meaningful Programs and Activities. 
The Sudbury Cteen Chapter will meet once a month with one or two extra optional events and trips.  The highlight event is the NYC Shabbaton in February.  The Shabbaton is a long jam packed weekend including a Shabbat experience – this is a weekend you will not want to miss so mark you calendars in RED - NEW YORK CITY FEBRUARY 24 – 26 !!! 
More about Cteen:
CTeen is a global family of Jewish teens, dedicated to changing the world through acts of goodness and kindness. Through a fusion of fun, friendship building events, humanitarian outreach, mitzvah observance, and engaging Torah study, teens are empowered to actualize their inner infinite potential, while cultivating a strong sense of Jewish identity, pride, mission, and love of G‑d.  Cteen's mission is to provide a nurturing environment where teens can learn about themselves through giving to others, identify with individuals who share the same faith, and be part of a group that focuses on building core values and stresses positive character development.
To Join CTeen of Sudbury you can fill out this form and pay the annual Membership Fee of $95 which includes all sessions besides Trips & the Shabbaton in NY.
All CTeen Members will receive a TShirt and other cool stuff.
Refer a friend to sign up for the year and get a $5 discount or giftcard.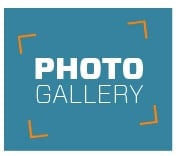 Click Here to Sign Up Today for an awesome Teen Program with a great Jewish Twist