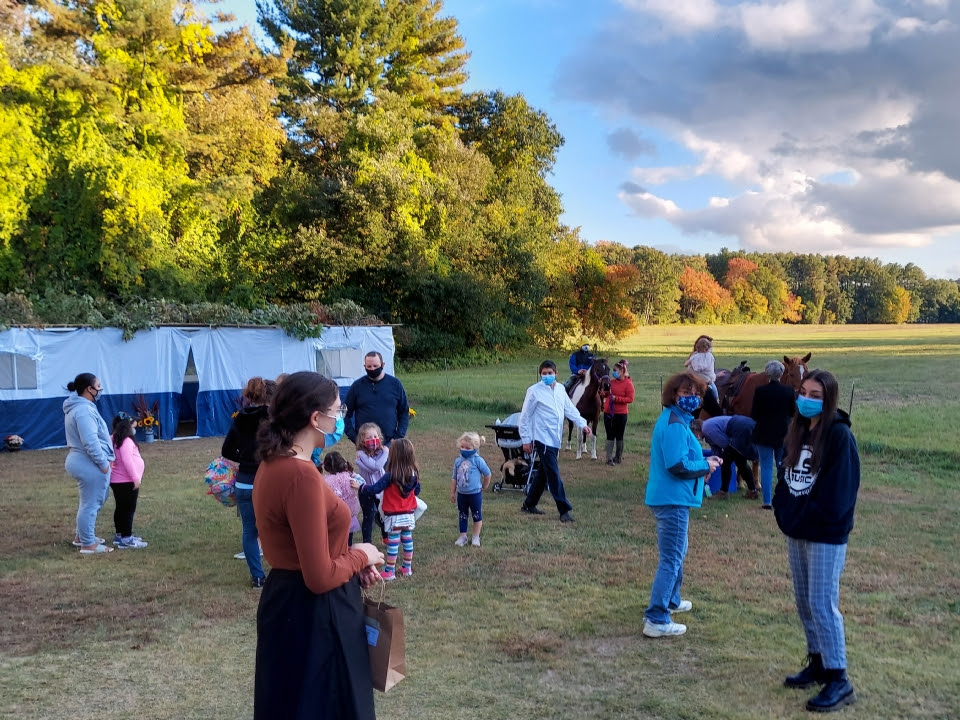 Sukkot is truly a holiday of joy and despite the many challenges this year, thank G-d, Sukkot has been a meaningful and joyful experience. We thank so many of you who have joined us over the holiday, stopped by the Sukkah, helped put up the Sukkah, came to shake the Lulav, joined outdoor services and of course to those who were able to join the fun family Sukkot event on Monday and the Sushi & Klezmer in the Sukkah event last night. It was also great stopping by the houses of so many of you and bringing the joy of the Lulav and Etrog to your homes.
Everything was done with social distancing and masks and outdoors and we feel grateful that we were able to continue to make sure Sukkot was a very joyous experience as well as a healthy and safe experience.
Indeed, sitting in the temporary and sometimes flimsy Sukkah on the one hand reminds us of the fragility of life, yet more importantly it reminds us of the blessings of G-d's protection, the importance of being grateful for one's blessings and the power of joy.
May the joy of Sukkot help us overcome and break all boundaries and bring the blessings that the world so needs. Looking forward to continuing the joy with the holidays of Shemini Atzeret & Simchat Torah as you can read about below.
You can see pictures of the event on Monday over here.
You can see pictures of the Sushi & Klezmer event over here.
In other news, we have put up another large tent as we prepare to celebrate six Bar & Bat Mitzvahs over the next few weeks at Chabad. Each ceremony will be held outdoors and with social distancing but will also enable the joy of Jewish life to continue at Chabad of Sudbury and for each one of these special boys and girls.
Mazal Tov to Yasha & Kolya Lokshin, Harry Barnett, Anna Dayn, Nate Kashper & Ben Zislin! We are so proud of all of you!
Shabbat Shalom & Chag Sameach to all!
Yisroel