Thank you to everyone who joined us at the many Sukkot Celebrations we hosted over the last few days. It started on Sunday evening as dozens joined us for a beautiful and memorable Sukkot Dinner under the stars and then the fun continued throughout Sukkot and especially on Wednesday and Thursdaywhen we had multiple great events each day.
Some of the events were geared specifically to teens with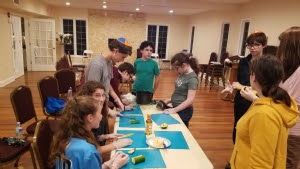 the CTeen Kickoff Event, young children with the Sukkot Story Hour, older children with the Sports & BBQ at the Sukkah and adults with the Sushi in the Sukkah.
All the events were enjoyed by lots of happy people and families and it was a truly great way to start off the new year.
Thank you to Dr Sasha & Angela… Read More »