B"H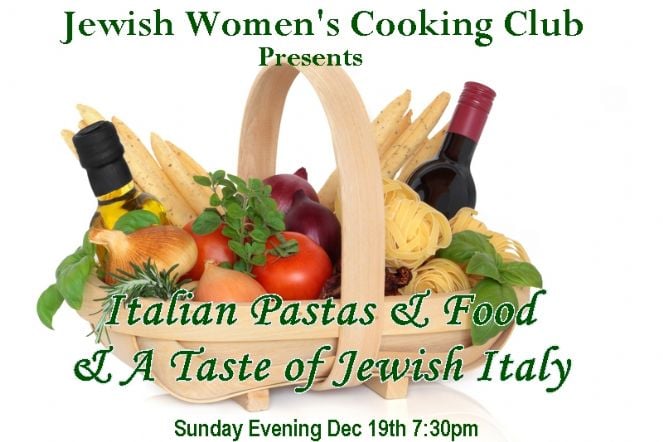 Thank you to all who joined us at our Jewish Women's Cooking Club kickoff session - "Israeli Salads and Dips".  We had a great turnout, lots of fun, and by the way – thank you for the Ninja!!!
Join us for our next event "A Taste of Jewish Italy" at the next JWC session Sunday, December 19th 7:30 pm
Featuring - Italian food and Pastas
On the menu – minestrone soup, bruschetta, biscotti (for desert), and pastas…
Food tasting, cooking demo, chatting and fun, & some spicy tidbits and powerful anecdotes about Italian Jewish Life!
At The Chabad Center 22 Union Ave. Sudbury
$10 per session or $45 club membership
Please participate in the next event by submitting one or two favorite pasta recipes. Please send them to Shayna@ChabadSudbury.com by Wednesday, December 15th. There is no guarantee that we will print them all but send them in and we will try to include as many as possible. 
To learn more about the JWC Click here