Everyone deserves a night out.  
You are invited to join with other women in our community for an evening of hands-on Challah baking, socializing, laughter, and fun.
Wednesday, Oct. 28th
7:30 pm
Chabad Center of Sudbury 22 Union Ave. Sudbury, MA
To RSVP:  Call 978 4430110 or Email Shayna@chabadsudbury.com
Looking forward to hearing from you and seeing you there.
Shayna Freeman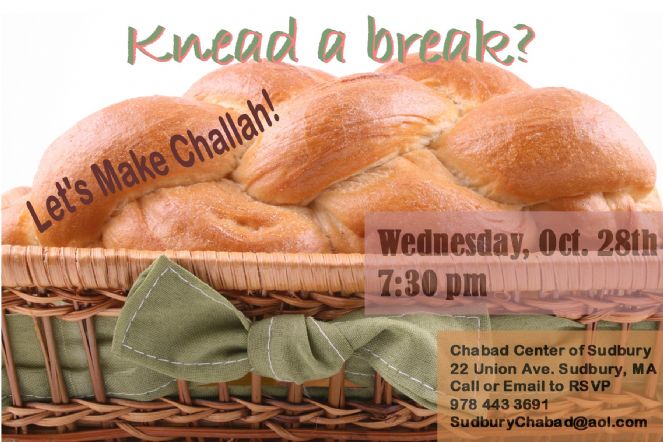 The Jewish Woman's Circle provides an opportunity for women in the area to meet new friends, socialize, and learn in an informal setting with innovative workshops and creative activities.