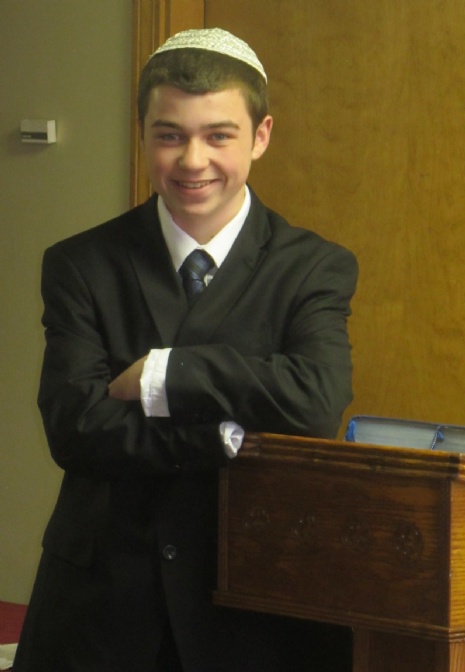 The Chabad Center of Sudbury would like to extend a big Mazal Tov and congratulatory wishes to Richie Natanson who celebrated his Bar Mitzvah this past Monday at Chabad of Sudbury. Ritchie was called to the Torah and had his first Aliya which he did so beautifully. In addition he wore his Tallit and Tefillin for the very first time as a Bar Mitzvah boy as Monday marked his actual Hebrew Birthday.

We extend our best wishes and a Mazal Tov to his parents Ivy Natanson and Rich Boran and to all the family members and friends who joined him for the special occasion. May they always have happy celebrations to celebrate in good health, joy and prosperity, and may they enjoy lots of Nachas from Ritchie as he continues his journey into Jewish adulthood.
Feel free to post your Mazal Tov Messages below!